Spring has Sprung!
This month, we've been so excited to welcome you into spring with our April Oakley Vale blog! As we look forward to the warmer, sunnier months – we wanted to add to the positivity by sharing some of the fantastic things our local schools and wonderful community have been getting up to. We'd also like to remind you how you can enter our ever-popular photo competition and highlight some of the great events coming to Corby in April. So without further ado, let's get into it!
Simple Pleasures of Spring
Last month, we announced the winner of our Winter Wonderland photo competition, and if you'd like to see the brilliant winning photo from Dorota, head over to our website here.
As we've all been busy enjoying soaking up the start of the spring sunshine, we'd like to remind you that we've announced the theme for our next photo competition in case you missed it – 'Simple Pleasures of Spring'. We want to see what you're getting up to this spring in and around Oakley Vale – and we can't wait to see your snaps!
If you're new to our photo competition and want to get involved, we run the competition every quarter and £50 is up for grabs for the winning entry! Just to be extra special for every competition we run £50 will be given to the Oakley Vale Community Association. So, that's £100 handed out each time. The competition is open to people of all ages and skill, simply submit your photo through the photo competition page on our website and fill in your information so we can get in touch with you if you win.
We'll be taking entries until 1st June so get snapping! Here's some of the beautiful submissions we received last time round for some inspiration!
Schools out for Easter
Our Oakley Vale photographers haven't been the only ones who've been busy this month. The wonderful schools in the Oakley Vale and wider Corby area have been getting up to some exciting activities too!
Students at Oakley Vale Primary School have been engaging with West End in Schools: Bringing Books to Life dance workshops. They've created dance routines to tell the story of The Iron Man, completely immersing themselves in the moves and the story.
As part of World Book Day celebrations, Corby Technical School tutor groups have been decorating their doors with the theme of their favourite books. Here is one of our favourite entries!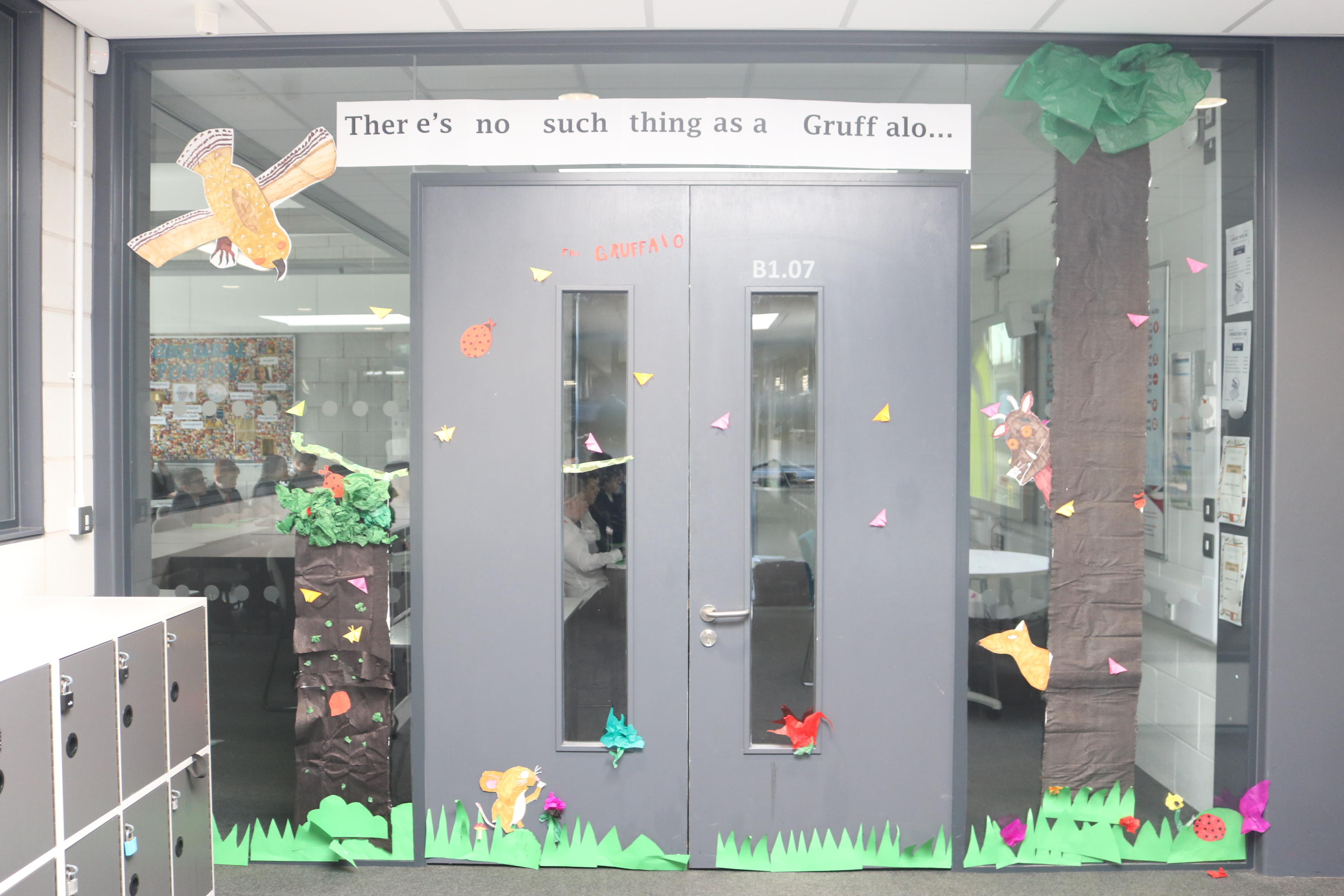 Corby Primary Academy have been participating in an exciting Minecraft contest, and the four students who've made it to the final have been challenged to build the school. We can't wait to see what is created!
Things to look forward to
As always, this month sees some brilliant shows coming to The Corby Cube! We've picked a few of our favourites which you can enjoy with family and friends.
Soul Sisters: The Musical – Tuesday 5th April
Soul Sisters is an exhilarating new soul musical that will take you on a journey of success, survival and sisterhood, starring Amelle Berrabah, Nicole Faraday and The Voice UK's Wendi Harriott!
Sarah Millican: Bobby Dazzler – Friday 8th April – Saturday 9th April
The hilarious Sarah Millican is back on tour with a Bobby Dazzler of a new stand-up show, she can't wait to get back on the road and make you laugh.
Woman Like Me: The Little Mix Show – Sunday 24thApril
Now in its fourth successful year of touring the UK and having played to over 50,000 people around the country, The Little Mix Show is back! This amazing tribute show features all of Little Mix's chart-topping hits including the brand new LM5 album.
Corby community news
Now, from event news to community news – we wanted to end with some inspiring stories from our community.
Did you hear, a market stall collection point, supported by Oakley Vale Community Association, for donations for Ukrainian families has been opened in Corby town centre to make it easy for people to drop off much-needed supplies for Ukraine? You can find out more about this generous project here.
Also, it was great to see that Oakley ward councillors have been working with officers from North Northamptonshire Council's servicing team to plant more trees in Oakley Vale and across Corby. To read more about how these trees are bringing new life to Oakley Vale here.
Finally, we're so proud of the students at Corby Primary Academy who have been learning life-saving skills whilst raised money for first aid equipment in their local area. Read more about the amazing work they've been doing here.
We hope you all have a brilliant month and find time to enjoy some sunshine – see you in May!